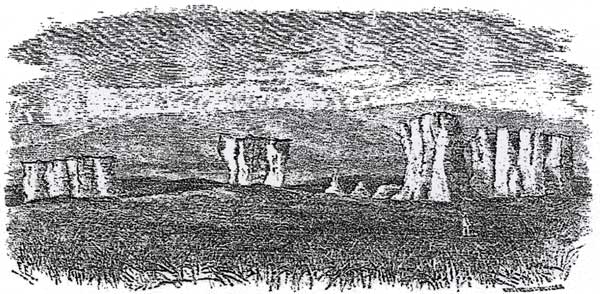 I told Ron I'd post a few of my Kansas photos, so there they are! The last time I drove cross country I visited a few 'out of the way' places in Kansas (who says there isn't cool geology there?!). Well, I have to admit I was a little disappointed at
Mushroom Rock State Park
, for some reason I thought it was going to be bigger with more landforms. However, an excellent example of differential weathering, sandstone concretions, and well-preserved cross bedding in the Dakota Formation. The first image is a nice historical photo circa 1867 that I extracted from Charlton, J.,
2001
, Views and Reports of the Dakota Sandstone Formation, Mushroom Rock, 1867-2001.
And these are a few of my photos - again, take note of the differences in field apparel... As nostalgic as it looks, I don't see myself dressing up for fieldwork.
My second trip took me to Monument Rocks (a.k.a - Chalk Pyramids)... this was a really cool spot with a fantastic drive up through fields of grazing Angus (well, technically NOT through the field, the road was adjacent to the fields)... These features are remnants of the Niobrara Chalk Formation that formed during the time of the
Great Interior Seaway
. Some of these monuments are 70-80' high.
Charlton and Merriam
(2003) offer an interesting look at the changing landscape of this very unique location. Interestingly enough, I couldn't find the true origin of the word Niobrara - the Lexicon of Geologic Names of United States states "Named for exposures along Missouri River near mouth of Niobrara River, Knox, Co., Nebraska." And apparently Niobrara River was name after Fort Niobrara, but no clue as to where that name came from? However, to no one's surprise, Marsh named this formation (1875) ...